About Traveloko
We are a team of highly motivated personnel dedicated to providing you with the best service and freight shipping rates available in the industry. Our strength is generated from our commitment to you as our client, industry, and partners. Traveloko's attention, inherent professionalism, extensive carrier network, and continual experience sets us apart from other companies.
Our Story - The humble Begining
In the 2010s, Eddie Murgic founded Traveloko in Antioch, California with just one truck to their name. The first shipment was a load of electronics from Reno, NV to Bowling Green, KY. From a single truckload of electronics to a fleet of hundred, Traveloko has grown to become one of the largest transportation companies in the United States. With more than 200 employees, dispatchers, drivers and owner operators combined, we are a major player in the LTL/TL transportation space. What we offer is a diversified portfolio of transportation and logistical solutions across North America.
Our Mission
Traveloko is an industry leader in transportation and shipping. Our goal is to maintain the highest possible standards of service in every aspect of our business. We are a team of highly motivated staff dedicated to providing the best service and freight shipping rates available in the industry. Our strength is generated from our commitment to our clients, our industry, and our employees.
Mission Statement to Our Clients
Everything that Traveloko does is made to offer benefits to our customers. We have built our reputation by offering reliable, efficient, cost-effective, and flexible freight shipping services to meet the needs of shippers and customers both large and small. We strive to provide more for our customers than the ordinary freight brokers and we assure you that you will get more.
Mission Statement to Our Employees
Traveloko is committed to hiring and developing the best agents and staff in our industry. We are dedicated to providing a working environment that allows each employee to have job satisfaction, at the same time meeting the expectations of the company to produce the best quality products and services available for our customers.
Mission Statement to Our Industry
Traveloko is committed to maintaining a leading place in the transportation and freight shipping industry through its integrity, innovation, client satisfaction, and financial strength. We are dedicated to exceeding overall standards within the industry and are devoted to maintaining an active profile within industry organizations and associations. Furthermore, we are committed to the development of strong ties with related industries, as well as the government, who greatly contribute to our success.
Our Timeline
We are growing fast and creating our transport network all over the nation
Traveloko was born
We started Traveloko in Antioch, CA with one truck
Beginning
We delivered our first load of electronics.
Building Our Fleet
We grew our fleet to 10 trucks and then afterward we started designing our own app
In House TMS Development
We started developing our Traveloko smartphone app and TMS software
Traveloko Smartphone App and TMS v1 Launch
We launched the first version of our smartphone app and TMS software
Started Building TMS FALCON
We created a full development crew (12+) to start designing the future TMS Falcon software for Traveloko and the entire industry
Adding Trucks to our fleets
We grew to over 40 trucks
Introducing TMS FALCON
We started using our TMS Falcon software, and we have been upgrading it ever since
100+ trucks
We grew to over 100 trucks
New Terminal Opening
We started our terminal in Calhoun, GA
TMS FALCON Launch
We launched the TMS Falcon smartphone app on iOS and Android
New Terminal
We purchased new land for a future terminal
Introducing TMS FALCON to Industry
We started offering our software and app to the industry
Started Offering Dispatching Services
We launched Falcon Dispatching to offer support to other carriers
Our Promise to You
Traveloko promises that every shipment will receive individualized attention and a professional and experienced dispatcher and driver—from order to pickup and delivery. Your goods will arrive on time and intact.
Heart of Perfect Trucking! We Love Freight
Our Dispatch and Safety team
The team that supports and helps you
Traveloko has one of the best dispatch and safety teams in the industry to run our logistical shipping operation. Our team is dedicated to the customers' success and keeping our drivers happy.
Eddie Murgic
CEO and President
Vanessa Murgic
CFO and Vice President
Asher Mehboob
Dispatching Manager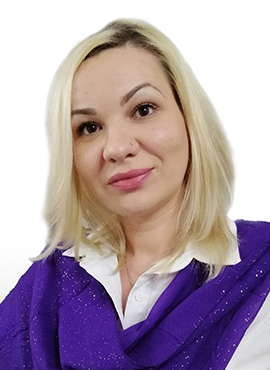 Nella Kuduzovic
Accounting Manager
Jack Halquist
Terminal Manager
Traveloko stands out because of our technology and experience in the industry. From our striving in-house software engineers to our dedicated dispatchers and staff, we separate ourselves from the competition.
Eddie Murgic
Company CEO